Being a wedding photographer in Staffordshire doesn't mean I only do weddings in the county, in fact most of my weddings are everywhere but local! At all of my weddings though I get to meet a lot of different people and at one last year I met Fiona.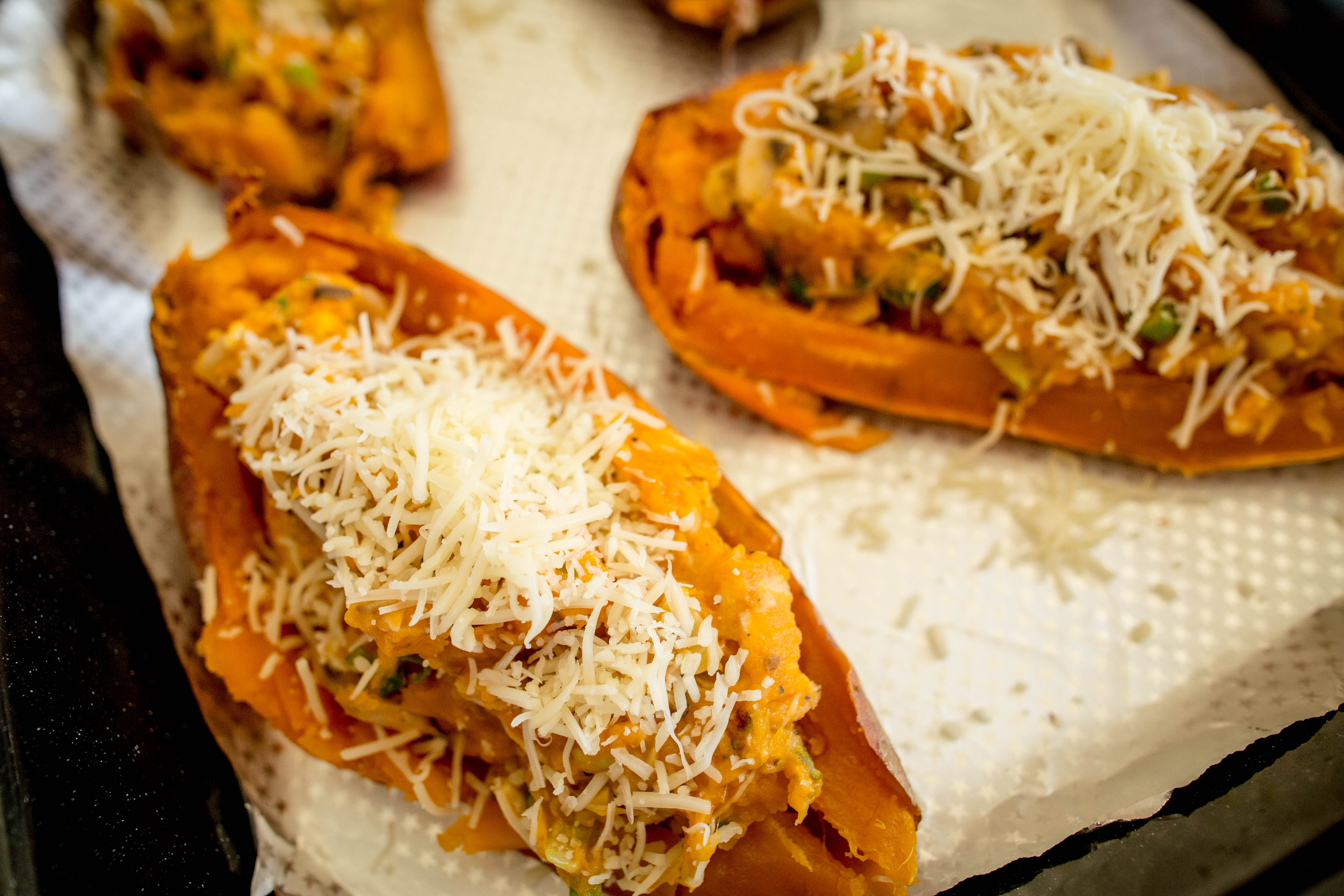 Fiona is a superb vegetarian cook, has a great sense of humour and is an all round good egg. (Pardon the food pun!) Now Fiona had an idea and approached me to join her in making her idea become a reality. We were going to run a combined photography, cooking and yoga retreat in the South of France. Just a small idea then! A few meetings later, which may or may not have taken place in a very nice Stafford pub and we had a plan on our hands.
The focus was on relaxation and learning some new skills. So last month I packed my cameras and headed to France. It was a privilege to be able to spend a week living and working in an idyllic chateau in Issigeac, with a group of six amazing women teaching photography and holding personal photoshoots.
Most of the women had never used a camera before and I was able to teach them how to get the most from just a few simple settings. We looked at how to focus on a subject and how to move that subject to a different place within the frame, which in turn led to everyone finding out where in the frame a subject appealed to them personally. We also spent time playing with fstops in aperture priority mode and how this can help isolate a subject from the background.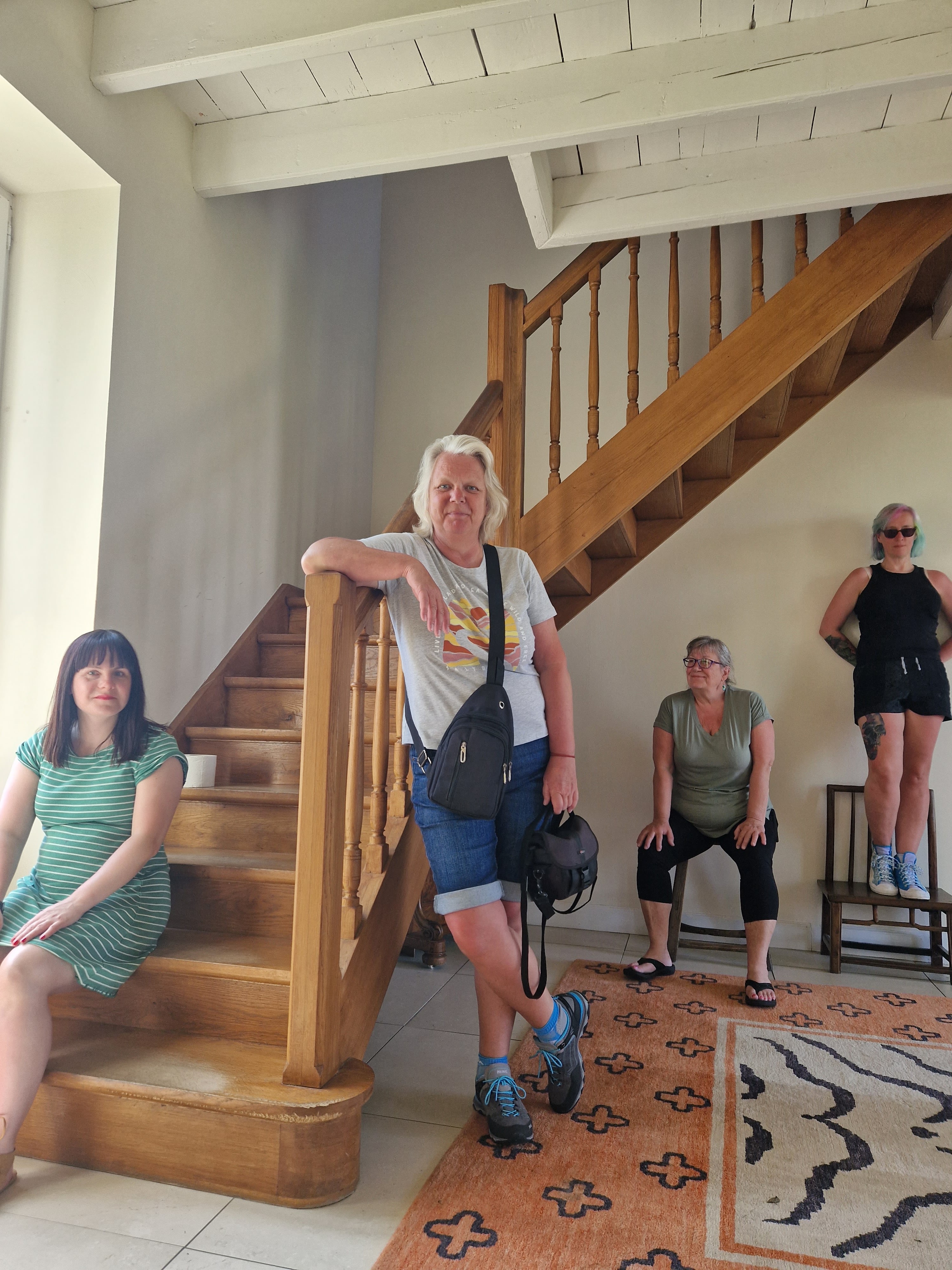 It was amazing to see them all develop their skills and passion for photography. After looking at the settings in the comfort of our chateau, we then headed off to the gorgeous medieval village of Issigeac, where everyone got chance to practice what they had learnt as well as producing some beautiful photographs.
We were very fortunate that Lindsey from Yoga-nu-u agreed to join us for part of the week, who led yoga and meditation sessions in the morning and afternoons, as well as giving all our attendees a Reiki or Indian head massage treatment.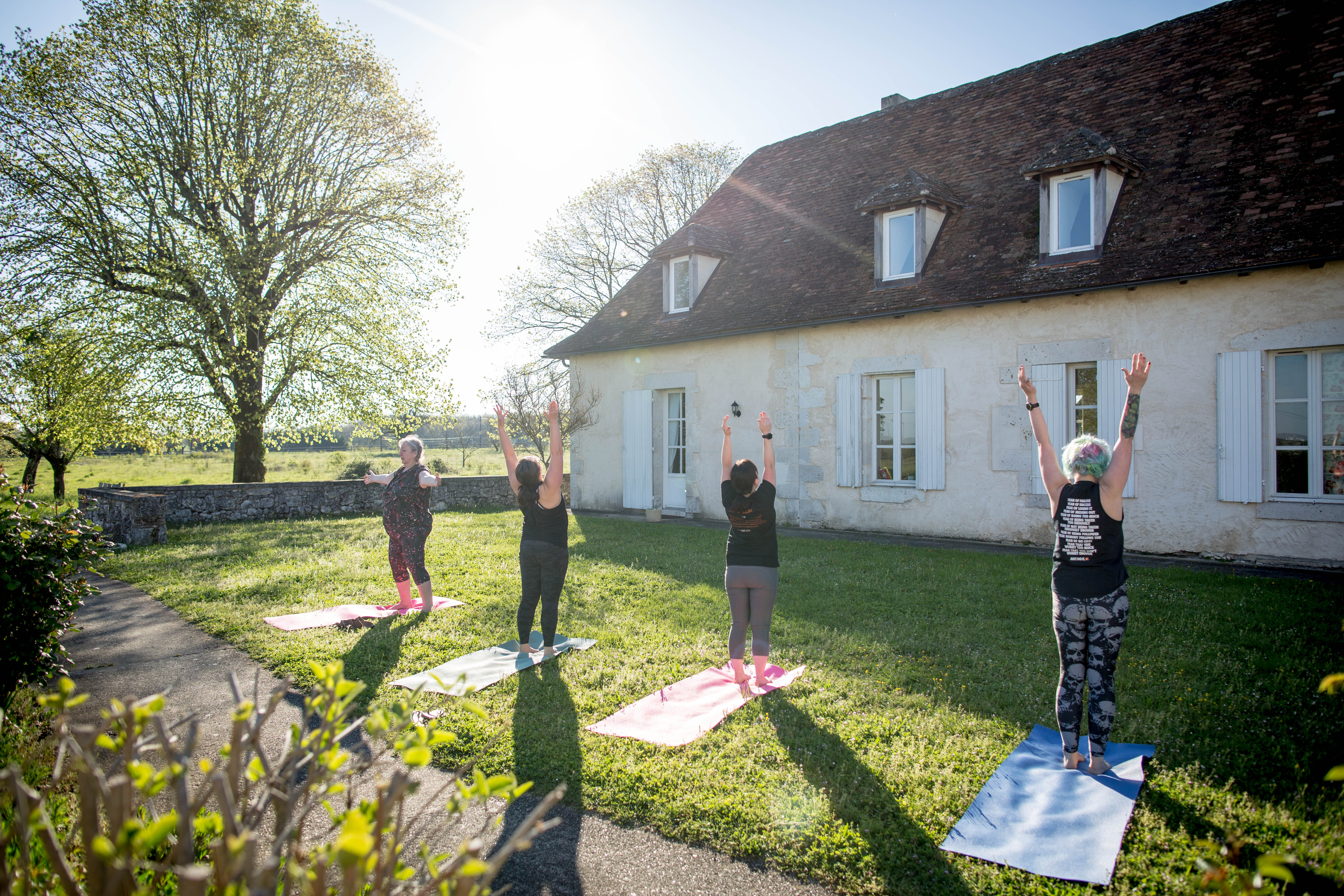 The personal photoshoots I did for each person all had a theme of empowerment, and I felt honoured to be able to capture images of these women all own their own journey at this key moment in their lives – from turning 50 to embracing their bodies.
With Fiona producing some fabulous vegetarian food none of us went hungry and we all came away armed with a bunch of tasty recipes to try at home.
We also got to visit two typically French markets where the great standard and variety of fresh produce gave us some great ingredients for Fiona to cook up.
I think I can safely say my first retreat/workshop was a definite success….here's looking forward to the next one!
If you'd be interested in getting details for a future workshop/retreat drop me an email. Contact