Last Summer I got to visit Wroxeter Hotel for another outdoor wedding. Sam and Al had their wedding on the Wroxeter's rustic woodland ceremony site. This is a beautiful area located away from the main hotel, in an enclosed section, surrounded by trees. Right next to it is a large tipi where the wedding breakfast was served.
Wedding transport was the stunning Tilly, a 1957 VW camper van driven by Rich at Blue Pumpkin VW Hire. I've worked with Rich and Tilly several times and I'd highly recommend them.
Natural wedding photography at The Wroxeter Hotel.
My wedding photography style is all about capturing real moments, as they happen. I'm very hands off and prefer to photograph your day naturally, in a documentary way. That way you get photos that truly reflect your wedding. If you are planning an outdoor wedding at The Wroxeter or anywhere else, I'd love to hear from you. Contact me here.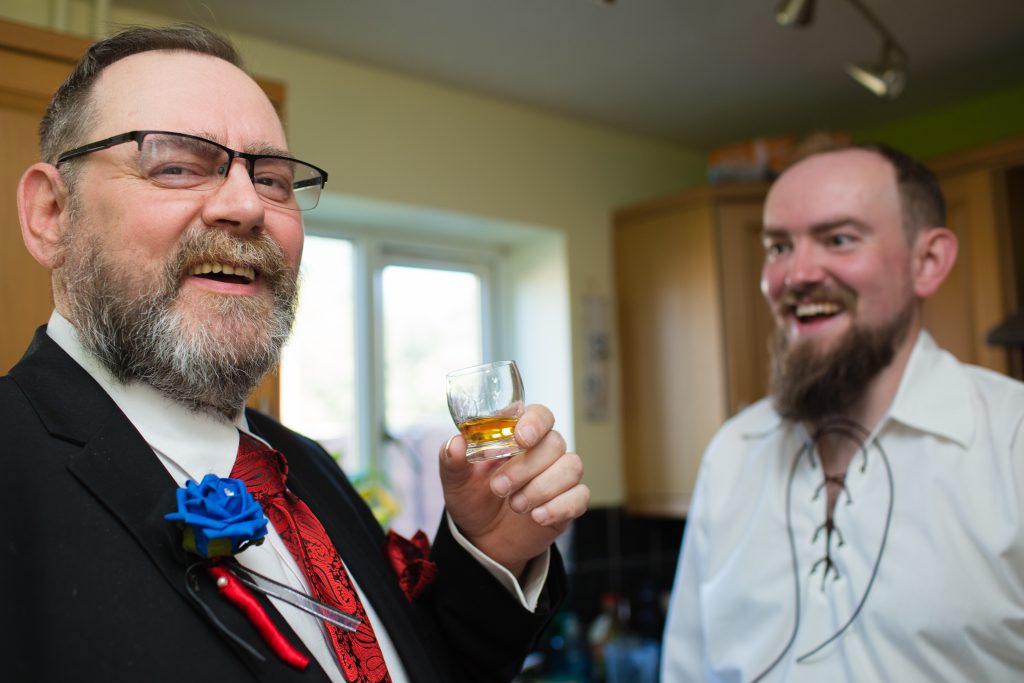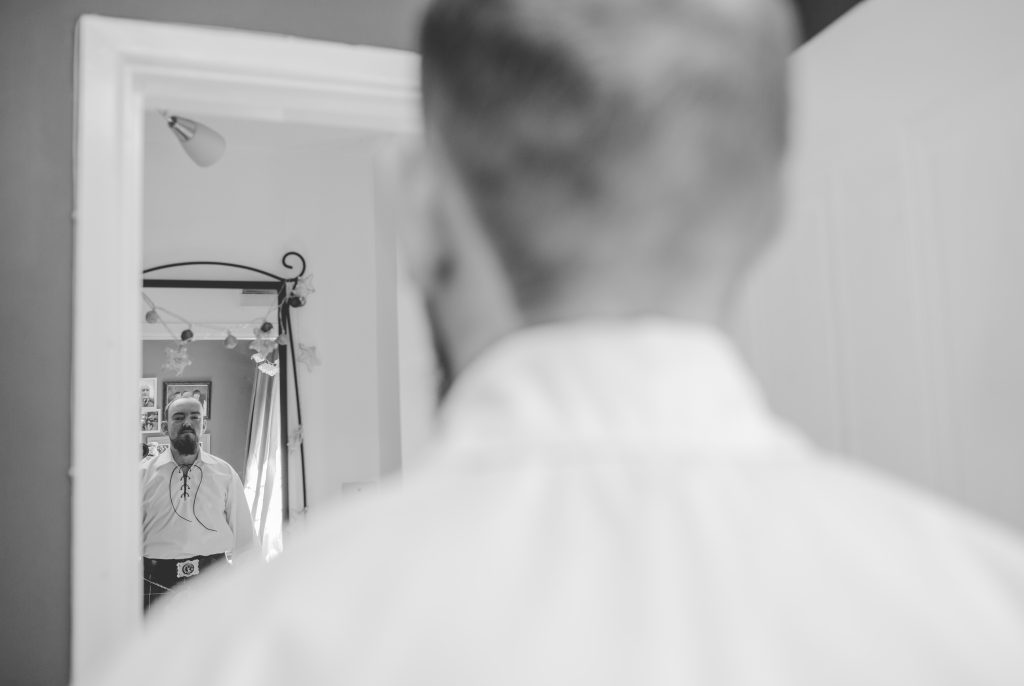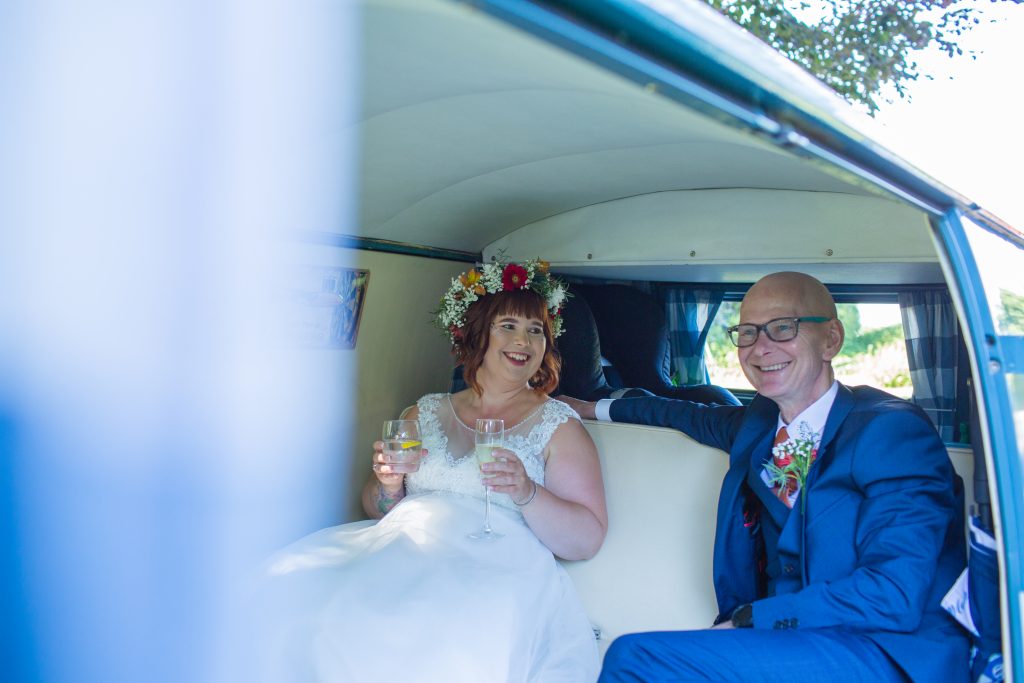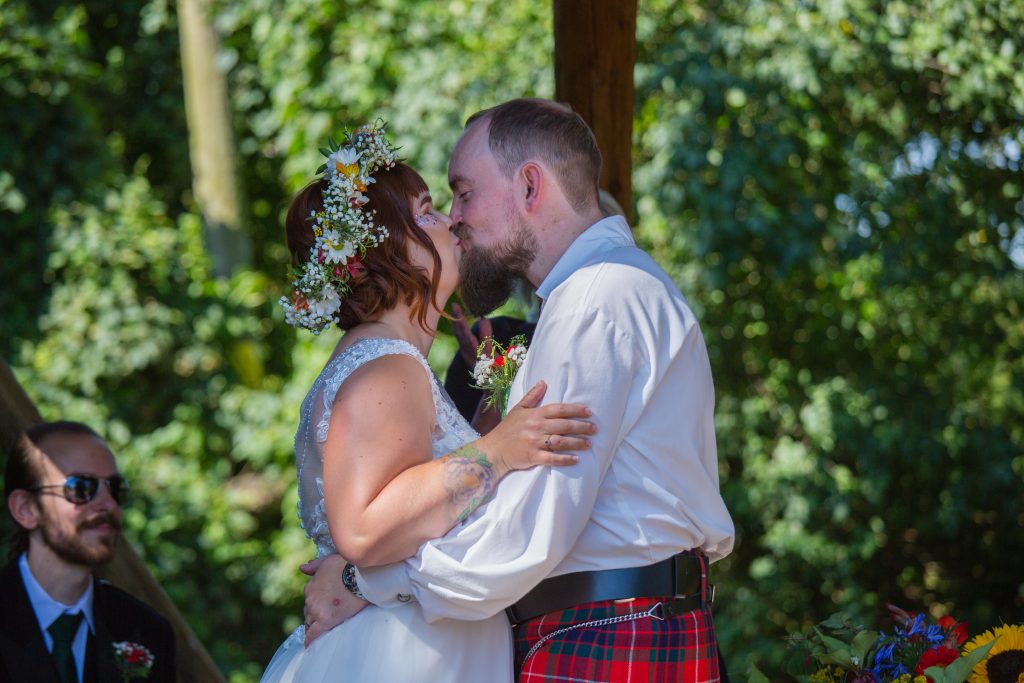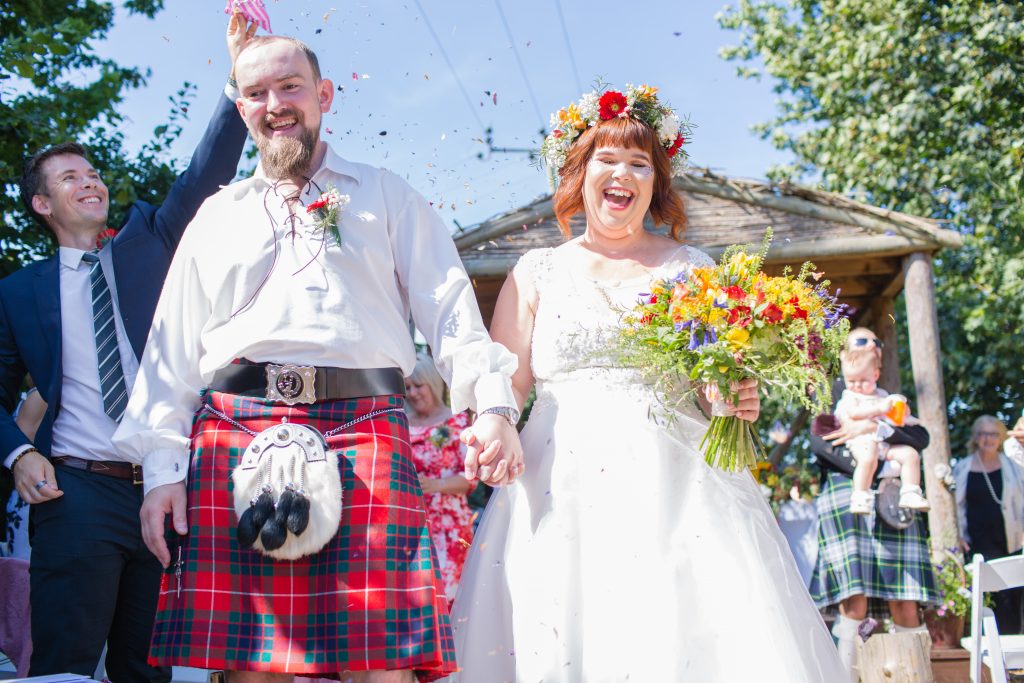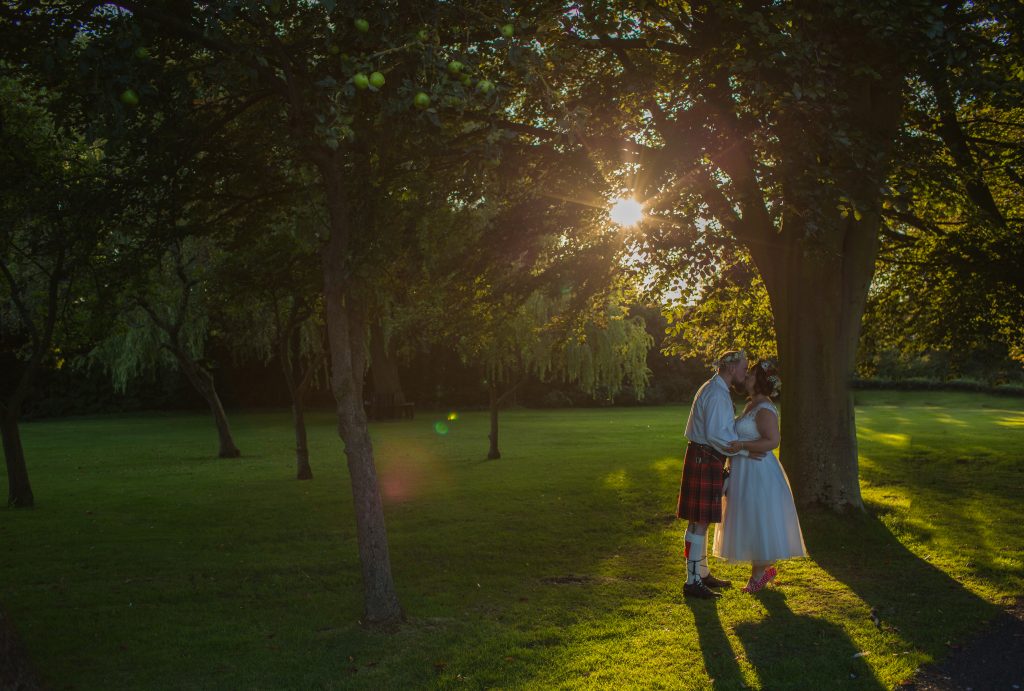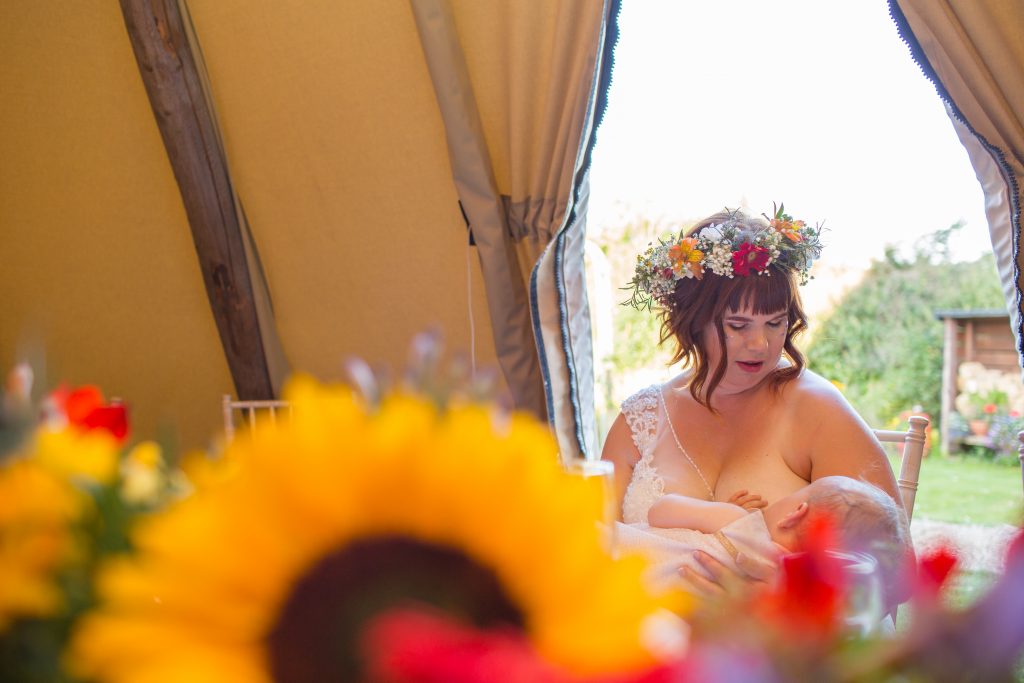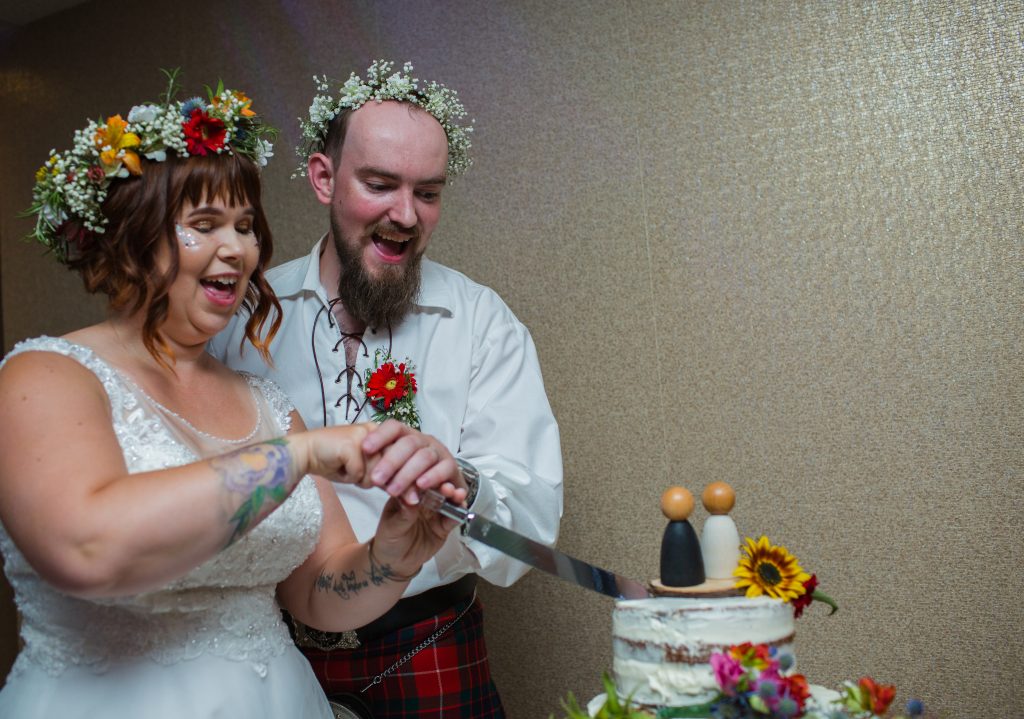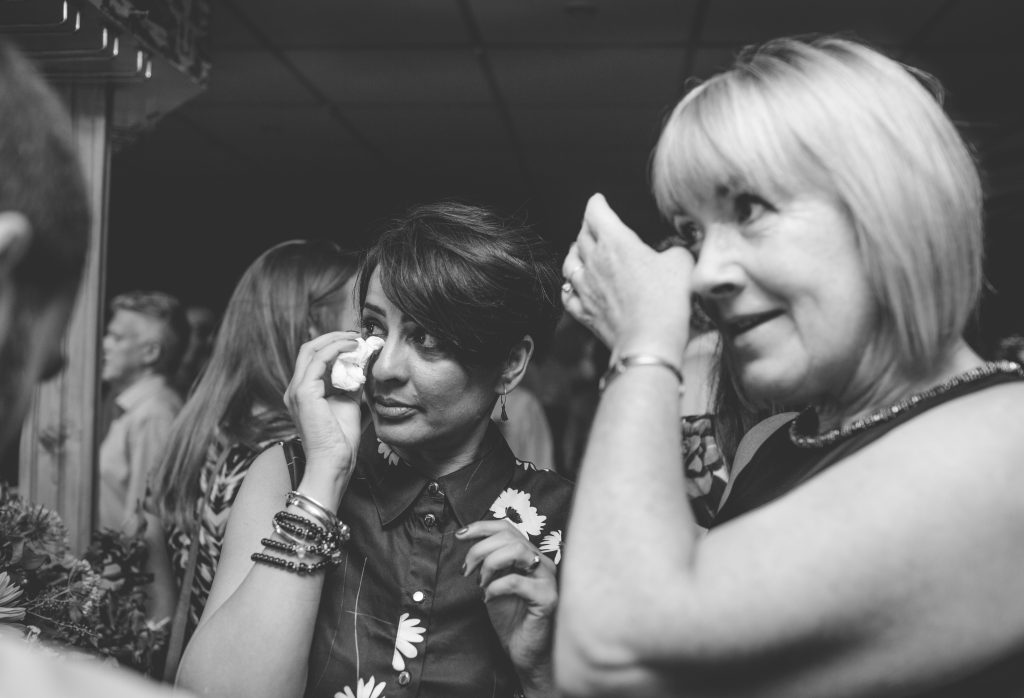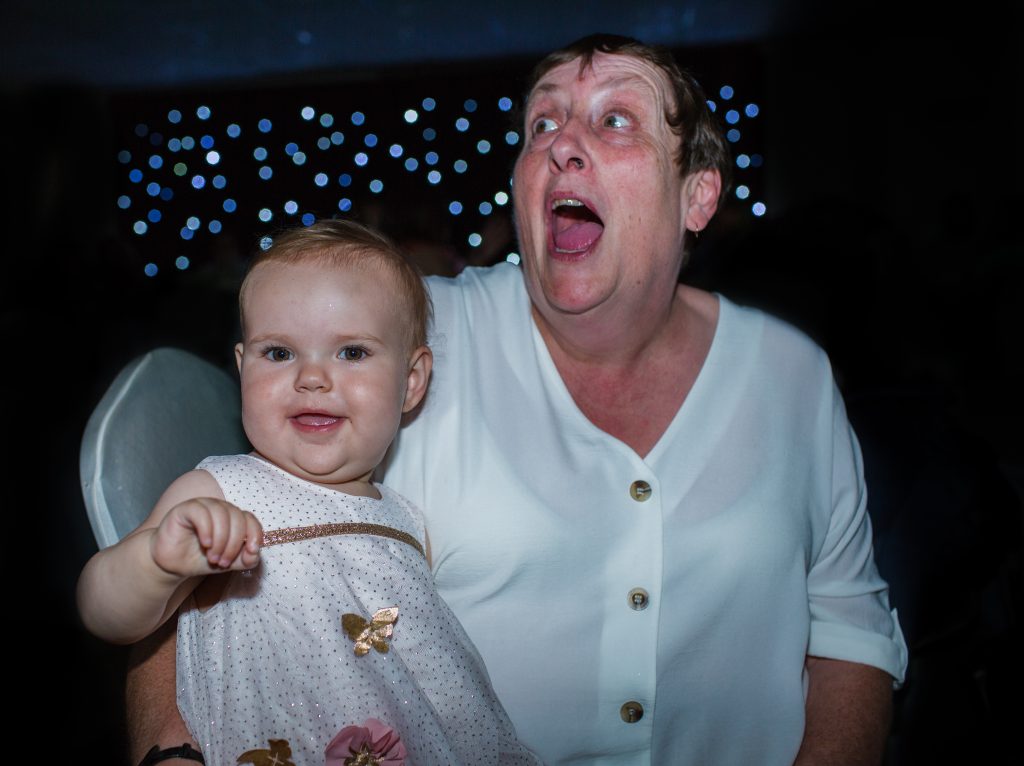 Wroxeter Hotel tipi wedding.
The Wroxeter hotel is set in the beautiful Shropshire countryside and offers a range of different wedding packages and options for your day. They have two outdoor ceremony sites which are my personal favourite at this venue. With the availability of a yurt, tipi and the hotel itself, whatever the weather The Wroxeter has it covered.
Wedding photography at The Wroxeter Hotel.
Sam and Al hit the jackpot with the weather on their wedding day, late in the afternoon we were treated to the most stunning light. Combine this with the surroundings of the Wroxeter, which includes views over to the Wrekin, as a photographer I was being spoilt!
After the outdoor ceremony, wedding guests enjoyed drinks served from the tipi, sat outside in the sun. This was a great recipe for a documentary wedding photographer, I got to float round, doing my thing of capturing photos of people having a good time. If you don't want to be standing around posing for photos on your wedding day, booking a documentary or natural wedding photographer is probably a good idea. You can then get on with enjoying your day and having a great time with your friends and family.