Here are a handful of reasons, why I think you should ask me to photograph your wedding in Staffordshire, Derbyshire or anywhere you are getting married!
I was chatting to a guy last week who is getting married next year. He hasn't booked a photographer yet and was telling me that there are so many wedding photographers to choose from, he wasn't totally sure how to go about it.
Do a quick Google search for a Staffordshire wedding photographer and you will get pages of results, knowing which one to pick is a whole other challenge!
On this very website you can find some helpful faqs, info on my style of photography and my approach to your wedding day. If you are still not sure then read on!
You want natural, unposed wedding photos.
You might also refer to my style as documentary – this approach aims to capture your day as it happens with minimal, if any, direction from me. Don't worry, I will step up when it comes to taking family group photos, giving Granny an idea of where to stand or making sure your parents get the 'one for the wall.' As for telling you and your partner what to do during your photos, or getting your guests to strike a pose, I'm a hands off kinda photographer. I'd rather get pictures of real moments – the ones you will cherish for years to come.
You can read more about my style here.
There's more to me than being your wedding photographer.
Before I started rocking up to weddings and taking photos, I spent over ten years working with children of all different ages and abilities. So if you're having little people at your wedding, you will probably find at least a few photos of them in your gallery. I also have a few tricks and skills up my sleeve if they need any encouragement on your wedding day!
Having spent the last seven year photographing weddings in all different locations of the UK, I've not only got better as a wedding photographer but I've gained skills you can't learn anywhere else. During those years I've photographed a wedding abroad, humanist weddings, civil ceremonies, full Catholic mass, alternative weddings, same-sex weddings, two day weddings, Hindu ceremonies, Sikh wedding parties and even a 25 year vow renewal.
I've worked out how to attach a buttonhole, understand different fixings on the backs of dresses and reminded more couples than I can count to take labels off shoes.
On your wedding day I totally get how useful it can be to have an extra pair of hands sometimes or to have someone around that has half a clue. If I can help out, I will!
You want wedding photos that won't date.
Whilst all the photos you see on my website and social media are edited (using Lightroom), I don't use any fancy filters that I change every week, I don't use any techniques that are 'on trend' and you won't catch me using any photoshop wizardry to alter your photos beyond the point of belief. In fact I don't use photoshop at all. That doesn't mean your photos won't look their best.
I aim to get things right in camera first. I put creative thought into the photo I'm taking at the time, which means it will need minimal work later. I use top, professional equipment and the best glass (photographer speak for lenses) money can buy. Your wedding photos deserve the best and that's what I strive to give you.
Your photos will still get the full Ragdoll edit treatment, which gives you a final product that is timeless and that you will enjoy looking back on in years to come.
First and foremost I want to capture photos of your wedding that give you a good feeling, show real moments and that reflect your day.
You don't want a 'typical' wedding photographer.
I don't do shouting or being bossy and I won't drag you and your partner away for ageeeeeeeeeees for photos.
I've lost count of the number of times that during a wedding, I've been asked by a guest how I know the couple or am I a friend. A lot of couples I've had the pleasure of photographing start off as strangers but by the end, many are friends. The greatest compliment being when they book me to take photos when they become a family.*
*Little people or hairy critters have been added.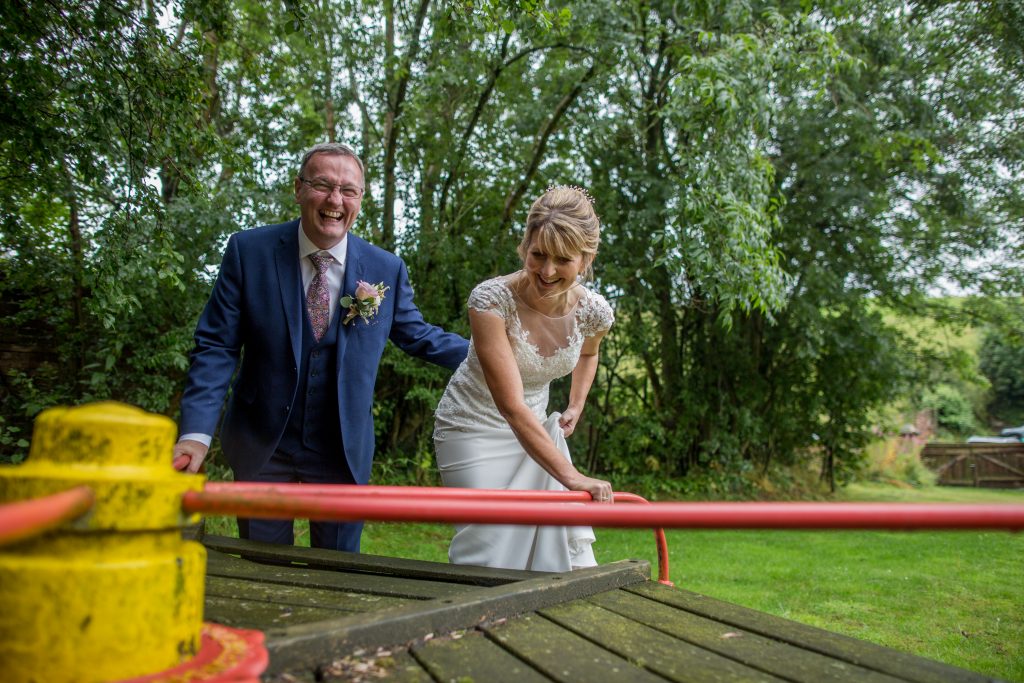 You want to book someone who could be a ninja.
Don't just take my word for it, check out some of the stuff past couples have said about me here, on my Facebook page, or on Google. I didn't have to pay or bribe any of the people who wrote them, so it must mean I'm doing something right!
To finish up, going back to the conversation I was having that started this blog piece, I told the guy to pick a photographer he liked as a person. Yes you have to like the photos the photographer takes but you also have to like the person taking them. They are with you for quite a long time on your wedding day – one of the most important days of your lives.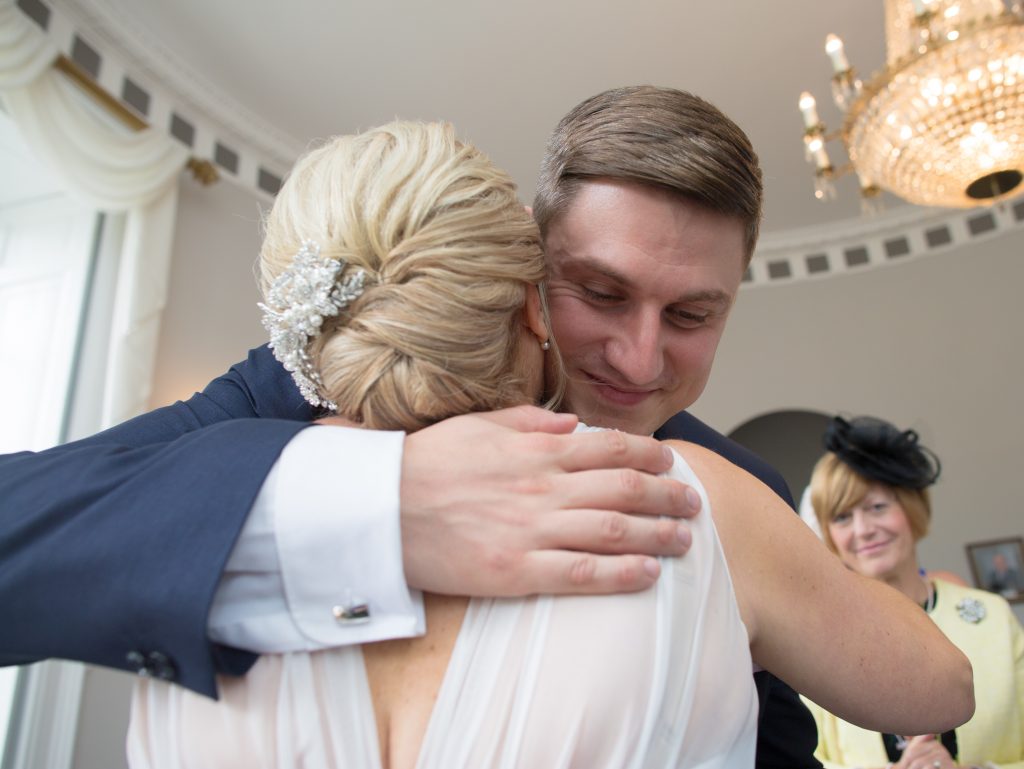 Convinced you, or do you still have some questions? Drop me a message here.
Real photography for real couples.